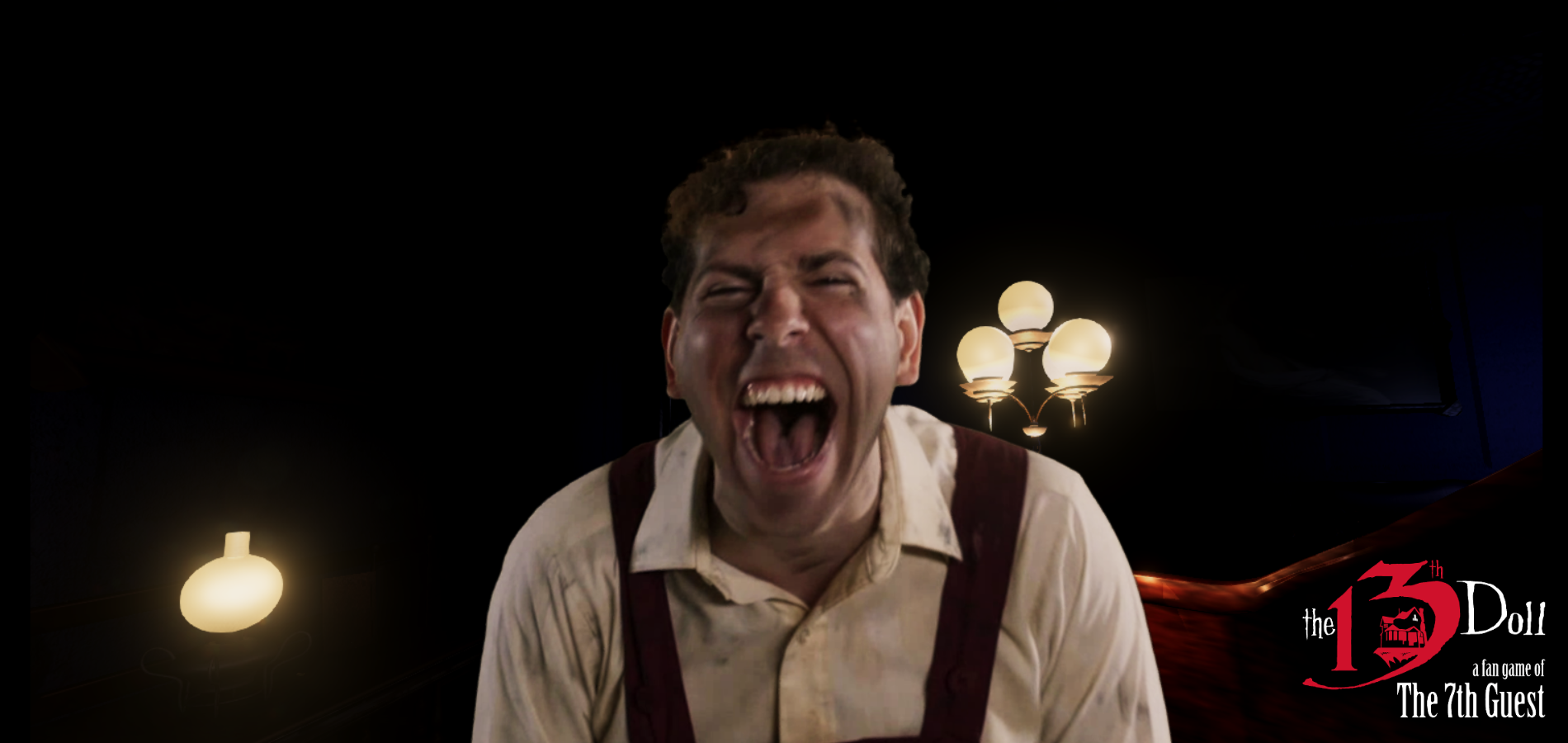 PLOT
In the 7th Guest, evil toymaker Henry Stauf built a mansion, and invited 6 guests. A 7th Guest, Tad, snuck in and was trapped there, afflicted by mystifying spirits, dolls and the ghosts of the other guests - until he defeated Stauf.
The 13th Doll ties in with the events of The 7th Guest. A decade after Tad managed to escape the mansion, he is still haunted by the souls, dolls, and Stauf's victims he left behind. So haunted, in fact, that the young man now resides in a mental institution - misunderstood, plagued by guilt and obsessed with one idea: to escape the dreary padded walls of his asylum cell, return to the mansion - the site of his innermost fears - to rescue those he left behind and defeat Stauf once and for all!
Soon, a new doctor by the name of Richmond arrives in the asylum. Naïve to the legacy of Henry Stauf, and equally bewildered and intrigued by the fantastic legend, the staunch rationalist plans to take Tad on a cathartic trip back to the mansion.
This unconventional therapy attempt rapidly turns into a fateful journey, unravelling Tad and Richmond's contrasting worldviews and leading the unlikely duo straight into a horrifying vortex of lies, illusions, lunacy and death. And soon a blood-curdling question arises: Have the two visitors really made their way to Stauf's harrowing home on their own accord or are they mere pawns in a much grander, inescapable scheme?